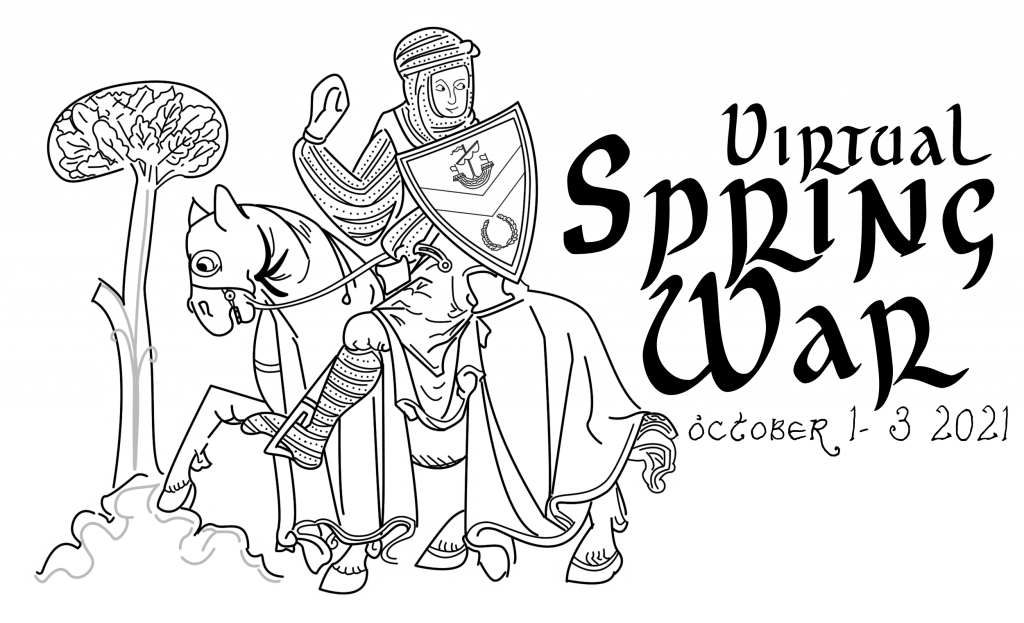 Join us via Zoom for a 3-day virtual alternative to Spring War, featuring Poupe Deck Theatre, classes on a variety of topics, a virtual feast, virtual tavern and an online market.
The event guide is available as a PDF here, or in web form here.
The event organisers can be contacted here.
---
All activities for Sunday will be at this Zoom link.
The virtual market is available on Facebook here.